Xeomin Injections: Everything You Need to Know About "Naked Botox"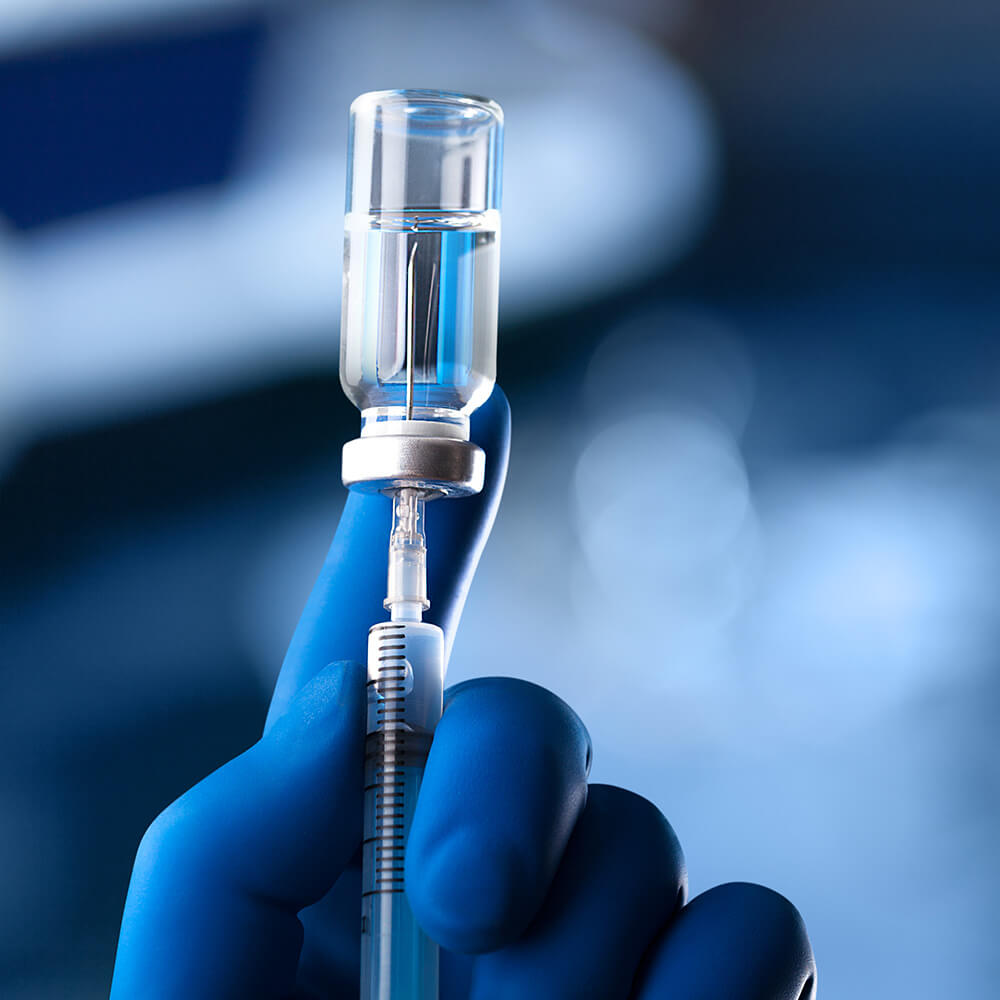 While Botox may be the most well-known wrinkle-smoothing injectable, it's facing some stiff competition in Xeomin. Both Botox and Xeomin use the same active ingredient — ​​botulinum toxin type A, which softens wrinkles with impressive, long-lasting results. However, there are some critical differences between the two products. 
At Glo & Spa-rkle Aesthetics and MedSpa in Lubbock, TX, we offer all of the big-name neuromodulators to provide you with the best treatment for your needs. As Xeomin rises in popularity, you'll naturally need to know more about the product deemed "naked Botox." Here's everything you need to know about this injectable treatment. 
What Is Xeomin?
Xeomin is a cosmetic injectable that uses botulinum toxin type A to block the signals from nerves to muscles. When the signals are blocked, muscle movement ceases, smoothing fine lines and wrinkles. 
Xeomin injections go just beneath the skin and are typically used in the forehead and between the brows to soften frown lines. Unlike fillers, which treat static lines that remain even when facial expressions go away, Xeomin only impacts muscle movement, treating dynamic lines that pop up and then disappear. 
Since Xeomin injections don't contain the same complexing proteins that Botox does, it has earned the nickname "naked Botox."
How Does Xeomin Work?
Over time, your skin loses elastin, a protein in the skin that allows it to restore its shape after stretching or contracting. As your skin thins with age and elastin levels decline, the repeated contractions of facial movements cause fine lines and wrinkles.
Xeomin works by relaxing muscles and preventing them from contracting. Giving the muscles a break from movement allows the facial lines and wrinkles to smooth out and soften. 
How Is Xeomin Different from Botox?
The most significant difference between Xeomin and Botox is the purification process that Xeomin uses to remove complexing proteins. Botox retains the complexing proteins to keep the product stable. However, Xeomin removes complexing proteins and only contains stabilizing proteins. 
Removing the complexing proteins offers Xeomin one significant benefit: It avoids a buildup of resistance to the product. Botox patients may find that their injections become less effective after using the treatment for a long time. In contrast, Xeomin injections don't have a desensitization problem.
At first, some Botox patients may find their treatments don't last as long. Then the injections may become less effective, eventually even becoming ineffective. While this buildup of resistance to Botox isn't common, it is possible. 
The other main difference between Botox and Xeomin is that Botox requires refrigeration and Xeomin does not. Since Xeomin doesn't need to be refrigerated, it is stored and transported more easily. 
What Are the Benefits of Xeomin Injections?
Xeomin injections offer an anti-aging solution for patients who have developed resistance to Botox or prefer to use a neuromodulator with fewer ingredients. However, there are other benefits to Xeomin injections. 
Xeomin Treatments Are Fast
While those treating several areas in one session may require longer, most Xeomin treatments take only 10–20 minutes. Short treatments allow for easy lunchtime procedures. Even better? There's no downtime, so you can go straight back to work or your other regular activities.
Xeomin Injections Are Comfortable
Yes, Xeomin still requires an injection into your treatment areas, and those treatment areas are probably in the thin skin of your face. However, Xeomin injections use tiny needles and don't require any topical anesthetic. Patients concerned about discomfort may request ice or a numbing cream for the treatment area, but it's rarely needed.
Results Appear Quickly
Your Xeomin treatment results will begin to appear within 72–96 hours. However, by exercising the facial muscles of the treatment area, you can cut this time in half. Try making the expressions that form your lines and wrinkles in three sets of 40 repetitions. Expect to see your full results about 30 days after your treatment. 
(Almost) Anyone Is a Good Candidate
Xeomin's composition with less complex proteins makes it a treatment option for almost anyone. The only people who shouldn't consider Xeomin are women who are pregnant or nursing. 
Xeomin Prevents Future Wrinkles 
Not only does Xeomin treat existing wrinkles, but it also prevents future wrinkles from forming. In addition, the injections encourage collagen production in the skin, which keeps the skin tight, lifted, and smooth. 
Additionally, Xeomin injections smooth lines and wrinkles that form and deepen through repetitive facial expressions. These two factors combine to offer patients younger-looking skin. 
Xeomin Makes You Look Friendlier
The lines and wrinkles that form in your forehead deepen when you frown or scowl. As these lines develop deeper grooves in the skin, they stop disappearing when the expression does. These permanent lines can make you look angry or unfriendly.
As Xeomin treatment smooths those brow furrows away, you can expect to look friendlier and more approachable.
What Areas Can I Treat with Xeomin?
The most common treatment areas that patients use Xeomin for include: 
Horizontal lines on the forehead
Vertical lines between the eyes, known as the elevens (the glabella area)
Crow's feet on the outer corners of the eyes
Bunny line wrinkles on the bridge of the nose
Before your Xeomin injections, our expert providers will consult with you to examine your face and identify areas of concern. After the exam, we will recommend the best treatment options for your unique needs.
To learn if Xeomin treatments are right for you, book your appointment with the skilled team at Glo & Spa-rkle Aesthetics and MedSpa in Lubbock, TX. We'll work with you to have you looking and feeling your best.