What Is Xeomin, and What Can It Do for You?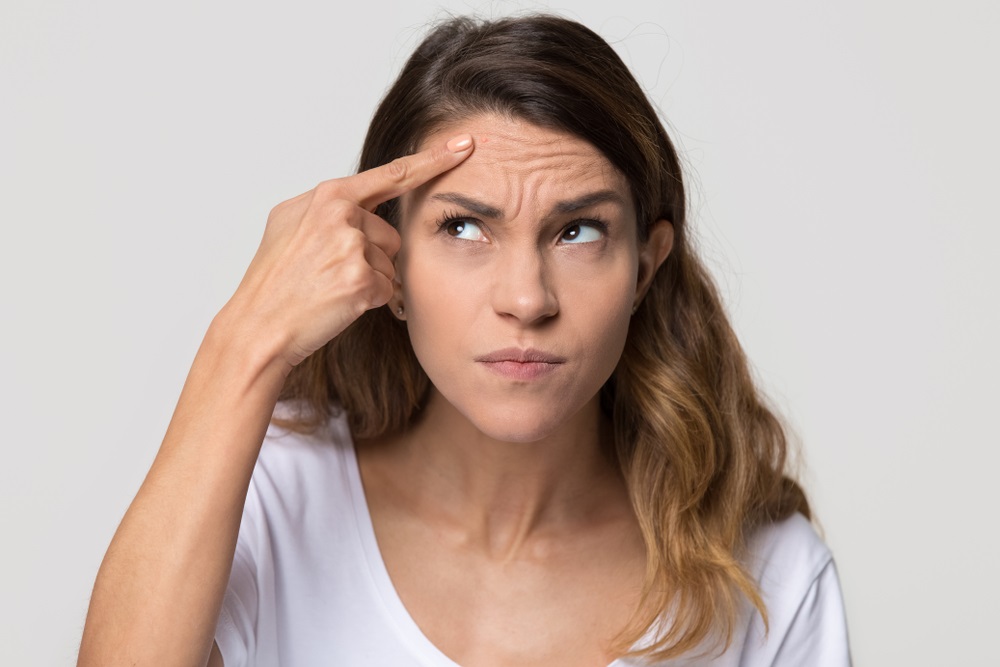 Invasive cosmetic surgery used to be the only option for people who wanted to refresh their appearance and improve the look of fine lines and wrinkles. However, there are now some excellent treatment options that are minimally invasive and powerfully effective. 
The best part is that the long recovery time, cost, and inconvenience of surgery are not required with these treatments.
Along with Dysport and Botox, Xeomin is a type of neuromodulator that can be used for aesthetic reasons to improve the look of fine lines and wrinkles on the face. It is FDA-approved and especially effective when used on certain wrinkles, such as frown lines.
Neuromodulators can provide many aesthetic benefits for adults who would rather skip surgical interventions like facelifts. Some of these include:
Rejuvenation of the skin
Erasure of fine lines
The appearance of more lifted eyebrows
Smoothing of dynamic wrinkles
Improvement of the skin's overall texture
There are other benefits that these neuromodulators can provide, including sculpting and adding contour to the face, fixing lip lines, and even reducing the appearance of many types of scars.
What Causes Frown Lines and Dynamic Wrinkles?
Frown lines are considered dynamic wrinkles, which are wrinkles that are produced by normal facial expressions. 
When muscles in a person's face underneath the skin contract, they are being "told" to do so by chemicals that are released by the nervous system. These repeated movements over the years can lead to lines and wrinkles that persist even when the person releases the expressions that create those dynamic wrinkles. 
During youth, the body produces an ample supply of elastin and collagen, which are both responsible for keeping skin supple, soft, and wrinkle-free. 
As you age, the amount of collagen and elastin your body produces decreases. This decrease causes your dynamic wrinkles to stick around long after you've stopped making certain facial expressions.
How Do Xeomin Injections Help Smooth Wrinkles?
Xeomin can improve the look of wrinkles and fine lines by giving the skin the "break" it needs from movement during facial expressions in order to smooth out. Essentially, neuromodulators like Xeomin block the release of the chemicals that tell certain muscles of the face to contract. 
When these chemical releases are blocked, the targeted muscles stay relaxed and the skin is no longer furrowed or scrunched up. With the skin being able to relax thanks to motionless muscles, wrinkles and fine lines can be smoothed away. This relaxation effect of Xeomin typically lasts anywhere from three to five months.
Neuromodulators can be used on different areas of the face that can wrinkle and furrow due to a person's facial expressions. Some of these areas include:
The "angry 11" lines between the eyebrows
Bunny lines
Forehead lines
Crow's feet
Lip lines 
Other frown lines as well as smile lines
Keep in mind that different people can react differently to any treatment. The number of injections and treatment sessions for each patient will vary depending on certain factors, such as the number of locations that will be treated, the depth of the wrinkles that are present, and others.
What Is the Difference between Xeomin Injections and Botox?
Even though Botox, Dysport, and Xeomin are all neuromodulators, there is one distinct difference between them. While Botox and Dysport contain certain complex proteins, Xeomin does not. Xeomin is a "naked" formulation of botulinum toxin A.
These proteins can make a person's body more likely to have a defensive reaction to Botox and Dysport, rendering treatments less effective. Since the therapeutic component in Xeomin injections does not contain these complex proteins, there is a smaller chance of treatments being ineffective. 
There are also some other differences between these neuromodulators. While results from Dysport are visible within two to five days after treatment, results from Xeomin injections and Botox are noticed within four to seven days. 
In addition, the diluted solution of Dysport has been known to spread more than those of the other two products; therefore, while Dysport may be ideal for larger treatment areas, Xeomin drifts less and is suitable for small treatment areas.
What Is Xeomin Treatment Like?
Before any treatment appointments are scheduled, all clients will first have a consultation. At this appointment, one of our Glo & Spa-rkle Aesthetics and MedSpa providers will advise you on which treatments and products are best for your specific aesthetic needs and goals. 
Xeomin injections are quick, minimally invasive, and can be done on your lunch break. In fact, most of our patients leave their treatment sessions and resume their daily activities right away. Treatments can take as little as 10-15 minutes.
When you arrive for your treatment session, we'll begin by making sure you're relaxed. The areas of your skin that will be treated with Xeomin injections will be thoroughly cleaned. Then, the muscles that are responsible for creating the lines and wrinkles you want to diminish are targeted and injected with Xeomin using a very fine microneedle. 
Usually, local anesthesia is not necessary, but we do make it available. Some facial muscles require more injections than others. After the injections are done, slight pressure is applied to the area, and the appointment is finished. 
Skip the Surgery with Xeomin Injections in Lubbock, TX
We're proud to offer Xeomin and other aesthetic treatments and procedures to people in Lubbock, TX, and throughout the entire surrounding area. If you're ready to explore the possibilities and see what neuromodulators can do for you without surgery, reach out to Glo & Spa-rkle Aesthetics and MedSpa today and schedule a consultation with us!