What Is Emsculpt NEO?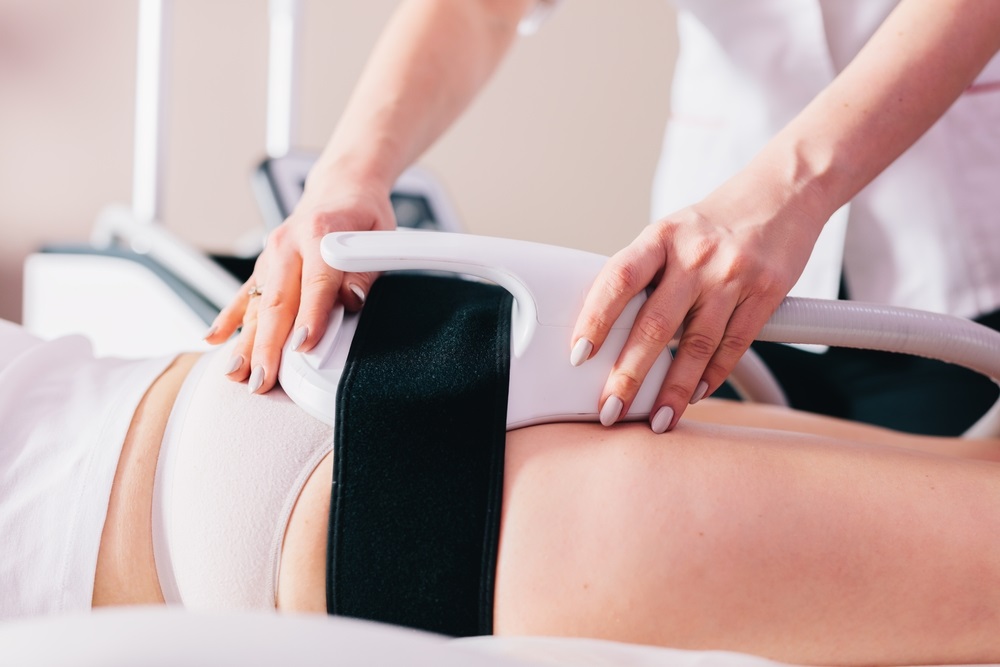 Most people follow a healthy diet and go to the gym to sculpt their bodies and stay fit and trim. However, these traditional methods don't always guarantee success. If your current diet and exercise routine aren't providing the trim, toned physique you've been working for, try Emsculpt NEO for your body sculpting needs. 
Emsculpt NEO builds muscle mass and burns fat without additional hours spent in the gym or planning special meals. Here's what you should know about the innovative Emsculpt NEO body sculpting treatment. 
Burn Fat and Build Muscle
Emsculpt NEO treatments tone your muscles and eliminate body fat at the same time. The procedure involves using a handheld device that emits radio frequency energy. The radiofrequency heating mechanism causes your fat cells to self-destruct, which gets rid of them permanently. 
At the same time, the energy emitted by the Emsculpt NEO device stimulates muscle contractions. These contractions are much stronger than a typical workout. Emsculpt NEO stimulates your muscles in ways that natural movement cannot. After this muscle stimulation, your muscles rebuild themselves to be stronger and more toned. 
The Emsculpt NEO body sculpting treatment bypasses your body's natural limits. This means that it can be even more effective than working out at the gym, and in essence, can give you results that exercise can't. If you want to permanently trim fat and increase muscle mass, Emsculpt NEO may be the treatment for you. 
Fat Cell Breakdown
Fat cells stay in your body forever unless they are permanently destroyed. The Emsculpt NEO device heats your fat cells to a temperature that makes survival impossible. As a result, the fat cells break down during a process called apoptosis. 
Once your fat cells self-destruct, your body starts the removal process. It treats the dead fat cells as waste and eliminates them from your system. This is what makes Emsculpt NEO so effective at trimming and toning your body. 
More Intense than Natural Exercise
Emsculpt NEO provides high-intensity muscle contractions using the latest technology available. You achieve more muscle-building in one Emsculpt NEO session than you do during strength training. This is because of the HIFEM+ energy that the device delivers to your muscles. 
During one Emsculpt NEO treatment session, your muscles receive stimulation equivalent to 20,000 sit-ups — much more than you could do in a typical gym session. You can simply sit back and relax while Emsculpt NEO goes to work. This body sculpting treatment adds to your fitness routine without the discomfort of extra moves. 
Convenient Treatment Sessions
An Emsculpt NEO treatment only takes about 30 minutes per session. Patients describe the experience as relaxing and convenient. You will feel your muscles contracting as the device stimulates them, but it's not painful. The radiofrequency heating mechanism feels comfortably warm, much like a hot stone massage. 
If you have a busy schedule, chances are that you don't have time to exercise every day. Emsculpt NEO is convenient enough that it can easily supplement your regular exercise regimen.
Emsculpt NEO Results
Most patients are highly satisfied with their Emsculpt NEO results. They notice a more toned figure with less visible body fat. There are other positive Emsculpt NEO results besides aesthetics.
Some of the many positive Emsculpt NEO results include:
Firmer skin
Smoother skin texture
Smaller waist circumference 
30% fat loss
25% more muscle mass
19% improvement of abdominal wall separation (diastasis recti)
A more contoured figure
Visible fitness results
Permanent body fat removal
High patient satisfaction rates 
These Emsculpt NEO results keep patients coming back for more. If you follow a healthy lifestyle and want to display your results for the world to see, consider augmenting your diet and fitness routine with Emsculpt NEO. 
Treatment Areas
You might be wondering where we can administer Emsculpt NEO on your body. Most people have common "problem areas" that they want to tone or slim down. We offer Emsculpt NEO for various body areas so you can show off your fitness results. 
We can treat the following body areas with Emsculpt NEO:
Abdomen
Buttocks
Arms
Legs
Thighs
Back
These are the areas that most people want to show off when they get fit and toned. You can wear your favorite clothes comfortably and confidently with your new sculpted figure after Emsculpt NEO treatments. You won't have to worry about stubborn body fat holding you back. 
Why Emsculpt NEO?
Most people try to lose fat and build muscle through traditional methods: a calorie deficit, a nutritious diet, and plenty of exercise. So why do you need Emsculpt NEO? The answer is simple: Diet and exercise are not perfect methods for toning and trimming your figure. 
Subcutaneous fat sits directly under your skin. This type of fat is different from visceral fat, which sits around your organs. When you lose weight, you tend to lose visceral fat and improve your health. Subcutaneous fat can be stubborn and stick around in certain areas of your body. 
No matter how much you exercise or how strict your diet is, you may not lose stubborn subcutaneous fat. Body sculpting procedures target this type of fat to give you a more trim physique. You can permanently get rid of those pesky subcutaneous fat cells with Emsculpt NEO treatments. 
Emsculpt NEO Treatments in Lubbock, TX
If you're looking for fat-blasting and muscle-toning body sculpting treatments in Lubbock, TX, we're ready to help. 
At Glo & Spa-rkle Aesthetics and MedSpa, we perform body sculpting treatments to help you achieve the body you've worked hard for. Schedule a consultation with us today to get started on sculpting your dream figure.