What Is a Medical Spa?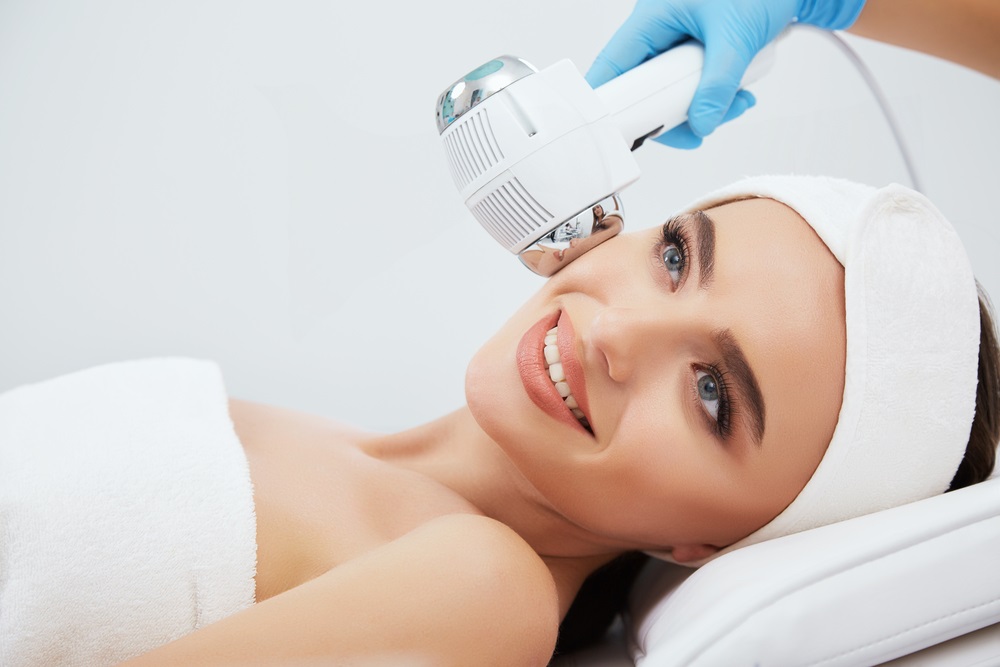 You may have heard of places called "med spas" and wonder what exactly they do. The term "medical spa" is accurate; med spas perform wellness treatments blended with relaxing spa services. 
Most medical spas have medical professionals on hand to perform injections, skin treatments, and other body enhancements. If you want cosmetic improvements and wellness solutions, medical spas are the place for you. 
The Mission of Medical Spas
Most people think of the medical field as entirely separate from aesthetics. Med spas challenge this idea by blending the two concepts. You can go to a med spa for health improvements and wellness treatments while also enhancing your appearance.
The mission of most medical spas is to help people feel better about their looks while improving their health. You will experience a rejuvenated mind, body, and spirit when you love how you look. This can mean changing your aesthetics with medical spa treatments. 
Medical Spa Services
Medical spas offer various services for patients to enjoy. Some medical spa services are continuous, like skincare treatments. Others permanently enhance your sense of well-being and natural beauty, like body sculpting. No matter what medical spa services you seek, you are sure to feel relaxed and rejuvenated afterward. 
Skincare Treatments
These specialized spas take care of your skin with nourishing skincare treatments. Your skin can become lackluster from sun damage, environmental toxins, and poor skincare routines. One specific treatment, nicknamed "vampire facials," rejuvenates your skin using your own blood plasma. 
Platelet-rich plasma facials, also known as PRP facials, use your body's natural healing cells to rejuvenate your skin. Your blood plasma contains growth factors that replenish skin cells and repair tissue damage. We inject this plasma into your skin to stimulate cell renewal and improve your skin tone. 
This treatment is extremely safe since we use your blood for injections. We can treat any area on your face and some other body parts with PRP injections. PRP can even treat hair loss! 
When it comes to your appearance, your skin makes the first impression. PRP facials refresh your complexion and give you a natural glow.
Dermal Fillers
Patients who have wrinkles, creases, and undereye circles benefit from dermal fillers. These injectable treatments smooth your skin and fill in uneven spots on your face. Your complexion appears more even and youthful as a result. 
Dermal fillers are formulated with natural acids that stimulate collagen production and skin hydration. This combats the dryness and loss of elasticity that comes with aging. It can also help reduce skin sagging, contributing to a younger-looking appearance. 
You can expect your fine lines and wrinkles around your eyes, nose, and mouth to start to disappear after dermal filler injections. If you are looking for a non-surgical solution to visible signs of aging, dermal fillers could be right for you. 
Wrinkle Treatment
Botox and other injectable wrinkle treatments are classified as neuromodulators. This means they paralyze certain facial muscles to prevent deep wrinkles and fine lines from forming. As you age, the creases in your face can become more noticeable. If you want to prevent or reverse fine lines, consider these injectable anti-aging treatments. 
We offer Botox®, Dysport®, and Xeomin® for wrinkle treatments. Each brand has specific benefits that you can discuss with us during your initial consultation. You can even get these injectables as a young adult because this type of wrinkle treatment works well for younger people who are trying to prevent wrinkles. 
Body Sculpting
Body sculpting treatments tone and tighten your figure without surgery. We use cutting-edge technology to contract your muscles to mimic the effects of exercise. The result is a more toned and trim shape in the area of treatment. 
The Emsculpt NEO device stimulates muscle contractions that are much stronger than intense voluntary workouts. This means you get faster results without the strain of tough exercise. Best of all, the treatment only takes 30 minutes. 
Laser Skin Therapy
Do you have skin imperfections that just won't go away? Laser skin therapy can treat enlarged pores, hyperpigmentation, scars, wrinkles, and more. Most skin concerns reduce considerably after laser skin treatments. 
You can also undergo laser treatment for severe acne. The technology in the devices we use kills bacteria that cause painful acne. It also stimulates collagen production to prevent acne scars and markings in the future. 
If you want a smooth, even complexion, laser skin treatments will help you achieve that goal. It typically takes multiple treatments to fully clear your skin of these imperfections. 
Reasons to Visit a Med Spa
There are many benefits to seeking treatment at a med spa. You'll get high-end cosmetic treatments with medical professionals on staff. This gives you peace of mind and allows you to fully relax as you rejuvenate your body and spirit. 
Some of the benefits of visiting a med spa include:
Relaxation
Self-care
Enhancing your natural beauty
Gaining knowledge about your skin and body
Non-invasive or minimally invasive procedures
Quick and convenient sessions
Anti-aging effects
These are some of the reasons you should book a consultation at Glo & Spa-rkle Aesthetics and MedSpa in Lubbock, TX. 
Luxury Texas Med Spa: Glo & Spa-rkle 
If you want to pamper yourself and improve your well-being, visit us at Glo & Spa-rkle Aesthetics and MedSpa in Lubbock, TX. We perform premium medical spa treatments to rejuvenate your skin, body, and appearance. Our medical professionals are friendly and highly knowledgeable about all of our procedures. 
We welcome you to our med spa for a break from your busy life. Book a consultation to get started on your aesthetic treatments today!