What Is a Medical Spa and How Can It Help You?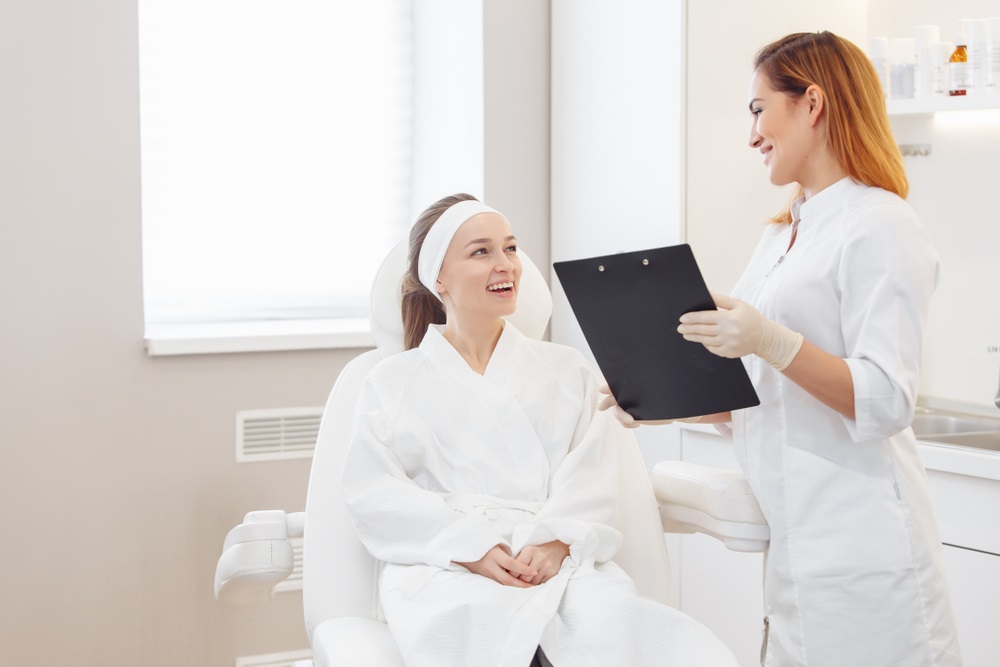 You've likely seen many advertisements for spa treatments and med spas, but you may not know the difference between a traditional day spa and a medical spa. While both clinics deliver treatments designed to make people look and feel their best, a medical spa can offer medical-grade treatments overseen by a trained and certified doctor. 
At a medical spa, you'll find a variety of treatments that are cosmetic but have an underlying medical component. Some medical spas offer a combination of non-surgical and surgical treatments, while others prefer to stick with non-invasive therapies.
What Are Common Types of Medical Spa Services?
At a medical spa, you'll find a wide array of services to choose from. Typical types of medical spa services include the following:
Anti-Aging Solutions
Aging is a part of life — but anti-aging solutions can mitigate its effects. People often notice wrinkles and reduced skin elasticity as they grow older. Increased wrinkles and skin laxity are associated with reduced collagen and hyaluronic acid production. 
Anti-aging solutions to reduce wrinkles and improve the firmness of the skin include dermal fillers and injectables, chemical peels, microneedling, facials, laser treatments, and thread lifts. Each solution has different benefits and treats various aging concerns.
Dermal fillers and injectables are the go-to non-surgical treatments for wrinkles and skin laxity. Procedures involving fillers and injectables fill wrinkles, resulting in a more youthful appearance. In some cases, they are effective for preventing future wrinkles by reducing muscle movements caused by making certain facial expressions.
Microneedling and laser treatments help stimulate the skin's collagen production and even out skin tone. They treat many concerns, including acne scars, hyperpigmentation, and wrinkles. Not all laser treatments are the same; some provide benefits that others can't. 
Chemical peels are effective for exfoliation and removing the top layers of the skin. The result is a reduction of fine lines, wrinkles, hyperpigmentation, and diminished pore size.
Body Sculpting
Medical spas typically offer non-invasive and non-surgical body sculpting treatments designed to help patients contour areas of the body with excess fat pockets. 
We offer Emsculpt Neo, a HIFEM and radiofrequency energy-based device that contracts the muscles up to 24,000 times per session. 
Emsculpt Neo helps burn fat and build muscle, resulting in body recomposition for the targeted areas. Emsculpt Neo tightens the abdominal area, reduces love handles, and targets excess fat in the thighs, buttocks, and upper arms.
Emsculpt Neo is a superior treatment to other alternatives like liposuction, which requires significant downtime and doesn't stimulate the muscles. Oftentimes, with a few single short sessions of Emsculpt Neo, patients see significant enhancements to muscle tone and reduced body fat.
Female Rejuvenation
Sometimes, women who have given birth experience weak pelvic floor muscles, resulting in problems with urinary incontinence and sexual dissatisfaction. A treatment known as Emsella uses radiofrequency energy to stimulate the pelvic floor muscles, tightening them and reducing urinary incontinence. 
During an Emsella treatment, patients remain fully clothed while sitting in a chair designed to provide the necessary energy to stimulate the pelvic muscles. Each treatment session lasts approximately 30 minutes. After several sessions with Emsella, patients typically experience significantly reduced urinary incontinence symptoms.
Other options for female sexual enhancement include PRP rejuvenation. PRP rejuvenation involves using the patient's own platelet plasma to create an injectable shot, which we insert into the lips of the vagina. 
Following the treatment, which stimulates the surrounding tissues of the vagina, patients often experience enhanced sexual response and performance. 
Male Rejuvenation
Men suffering from sexual performance issues like erectile dysfunction also benefit from PRP rejuvenation. Once the platelet-rich plasma is extracted from the body and combined into an injection, it is infused directly into the penile tissues. 
With several treatments, men experience significantly enhanced sexual response, including increased desire and more vigorous, longer-lasting erections.
Can I Afford Treatments at a Medical Spa?
Cosmetic treatments performed at a medical spa are often less expensive than those you would find in a traditional medical setting. Lower costs make it easier for patients to obtain treatments to reduce unwanted symptoms associated with aging, weight gain, and sexual performance. 
We offer financing for all of our medical treatments, making it even easier to get the treatment you need when you want it.
Who Is a Good Candidate for Treatments at a Med Spa?
Anyone seeking to feel and look their best is a good candidate for treatments at a med spa. Of course, every treatment is different, and some treatments are inappropriate for patients with certain conditions. It's best to set up a consultation at our office to discuss your concerns and determine which treatments are appropriate for your symptoms. 
During a consultation, you'll speak with us and describe what you want to achieve through our medical spa services. Be prepared to provide us with your medical history and a list of prescriptions you are currently taking. 
The information you provide allows us to determine whether you are a good fit for your desired treatment or if another service would be more appropriate. 
Of course, you can ask us any questions about our treatments. We'll be able to advise you of the results you can expect, the number of services required, and the necessary aftercare, if any. 
Choose Glo & Spa-rkle Aesthetics and MedSpa
If you're seeking a solution for your anti-aging, body sculpting, or sexual performance concerns, Glo & Spa-rkle Aesthetics and MedSpa in Lubbock, TX, can help. Our med spa offers many services to meet your needs.