The Best Skin Treatment for Melasma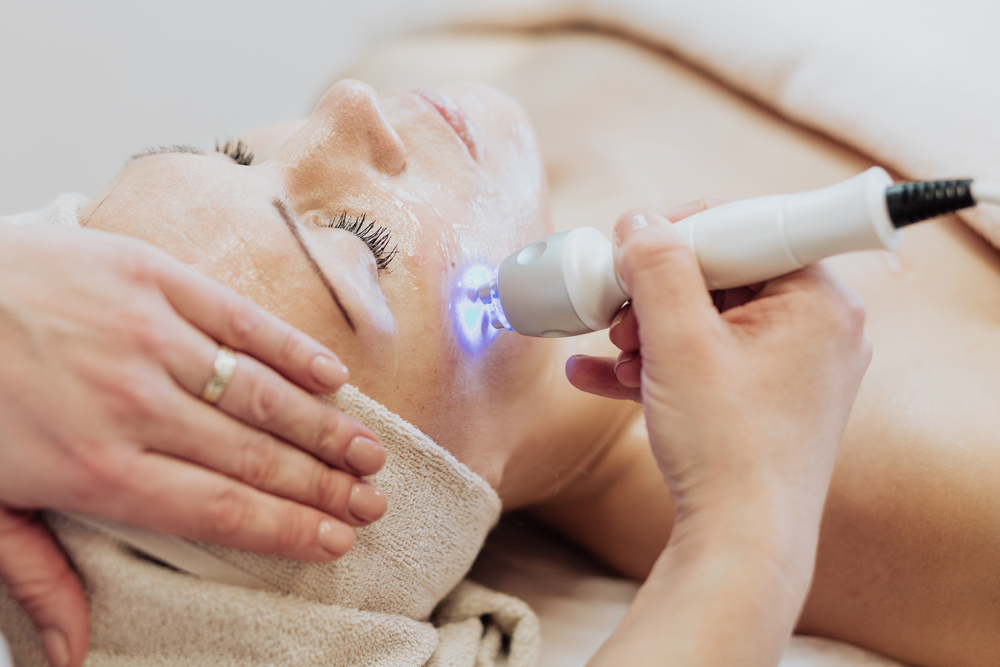 Do you struggle with the spots and patches of skin discoloration associated with melasma? Both men and women between 20 and 40 can develop this skin condition. There are many reasons a patient may be seeking the best skin treatment for melasma to minimize their discoloration and return to a more even complexion.
What treatment options are available for this skin condition? Learn more about melasma skin treatment and how you can benefit from the process at Glo & Spa-rkle Aesthetics and MedSpa. 
What Is the Best Skin Treatment for Melasma? 
Melasma and hyperpigmentation are both common skin conditions, particularly among pregnant women. If you need to find the proper melasma treatment for your skin, look no further than our NeoSkin by Aerolase. This is one of the most popular and effective treatment options to minimize the underlying issues that cause this condition. 
First, it is important to understand how melasma forms. It can result from several factors, such as epidermal or dermal melanin. Breaking up the melanin deposits is essential in a targeted procedure to yield long-term results and restore your complexion. 
NeoSkin utilizes 650-microsecond laser energy that targets the dermis and epidermis in the affected areas. Its powerful technology breaks up those melanin deposits and shuts down vasculature with its powerful technology. This skin rejuvenation treatment also minimizes inflammation in the process.
Because it gets right to the heart of your skin issue, NeoSkin is more effective than any traditional topical treatments you might be prescribed. You can start seeing the effects of this comprehensive skin tone and melasma treatment in just a few sessions.
How Long Does It Take to See Results?
Some people are eager to see improvements after their melasma skin treatment and want results as quickly as possible. Many patients see immediate results, while others make more gradual progress. On average, patients really notice the effects of this treatment after four to six sessions. 
Of course, results may vary from patient to patient. They can differ depending on the wants and needs of the person undergoing treatment as well as that person's skin condition.
Once patients achieve the results they want, they may need follow-up or "touch-up" sessions in order to maintain these results, as skin aging is constant and ongoing.
Combining Melasma Skin Treatments
While NeoSkin works on its own, you may have even faster success by combining it with other skin treatments and services. Many choose to add a peel to their treatment session, which can be effective for several reasons. 
NeoSkin + Peel Peels
During this single session, you will be targeting the melanin deposits in the skin with the NeoSkin microsecond laser. After the device breaks up the pigment in your face, your provider can apply a peel to support healthy cellular turnover in the facial skin, particularly the epidermis. 
Peels are an excellent add-on service to your Neo treatment because they're relaxing and involve little to no downtime. Of course, they do add time to your Neo session. 
We offer several varieties of chemical peels from the Jan Marini chemical peel system, including: 
Refine peel
Transform peel
Clarify peel
Each of the three peels we offer is great for both men and women, but a personal consultation will determine which peel is the right fit for your skin type. In general, custom solutions (rather than one-size-fits-all approaches) are the best way to address melasma and other skin tone issues, so you should find a provider that can tailor a plan to your skin's unique needs. 
Who Is an Ideal Candidate for NeoSkin? 
Are you wondering if the Neo melasma skin treatment might be right for you? The good news is that most people who have this condition are great candidates for the NeoSkin process. Aerolase's Neo melasma treatments are suitable for both men and women who have any form of melasma or hyperpigmentation. 
Whether you are dealing with brown freckle-like spots or blue-gray patches of skin, this treatment will help get to the root of the issue for clearer skin in fewer treatments. You will start to see the impact sooner than you would with topical or traditional device treatments. 
It is also safe and effective for all skin types, so there is no need to worry about being an ideal candidate. 
What Is Melasma Skin Treatment Like? 
The best skin treatment for melasma requires just a quick session. Most patients are in and out of the office within 15 to 20 minutes. This makes it easy to schedule your session on a long lunch break or amid a busy day of running errands.
Most patients enjoy their melasma treatment because it's quick, and they can drive and function normally after their appointment. With this treatment, there is no skin cooling or anesthetic necessary. In fact, providers do not even have to touch the skin to give you a thorough treatment. 
Many people find this treatment to be very relaxing. While your provider works to remove those hyperpigmented spots and uneven skin tone marks, you can close your eyes and drift off during your session. 
Finding the Right Treatment for Your Melasma
If you have been searching for the best skin treatment for melasma, look no further than the NeoSkin from Aerolase. Glo & Spa-rkle Aesthetics and MedSpa can help you schedule your treatment and combine it with a facial peel for the maximum impact on your melasma or hyperpigmentation concerns. 
Make sure to give our Lubbock, TX, office a call today to schedule your next appointment with our experienced team of providers!