Platelet-Rich Plasma: The Skin Science Behind PRP Procedures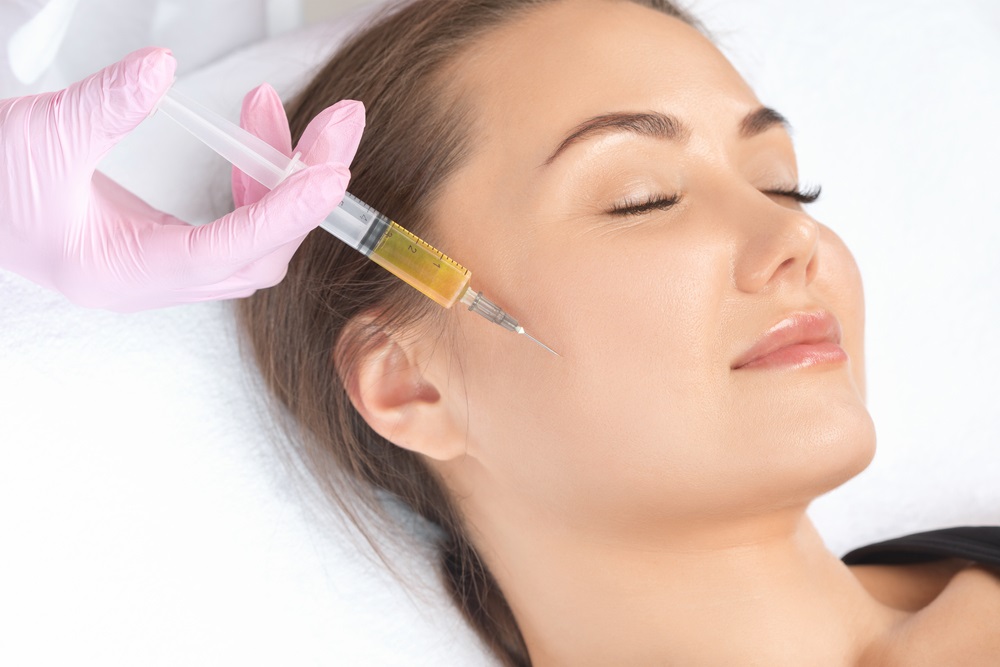 You may have heard of the popular "vampire facials" that are taking the skincare world by storm. Many patients are now choosing to get platelet-rich plasma treatments to rejuvenate their skin and address other health concerns. 
What is platelet-rich plasma, and what does it do for your skin? How can we use your blood to heal your body and renew your complexion? Read on to find out about the revolutionary skin science behind platelet-rich plasma treatments. 
The Role of Platelets in Healing
Platelet-rich plasma (PRP) is a concentrated substance from your blood that contains healing compounds. Platelets are responsible for blood clotting and healing injuries. 
When we separate the platelet-rich plasma from your red blood cells, we can use the healing properties to rejuvenate your skin. PRP treatments can also address hair loss and sexual problems. 
Platelets contain growth factors that draw stem cells to the site of an injury, wound, or injection to heal it. Stem cells can take on the form of any type of cell in your body, so they are effective for repairing and rebuilding body tissue. This is what gives PRP so much healing power. 
How We Collect PRP
Platelet-rich plasma comes from your blood. We harness the renewing actions of PRP to use it to benefit your skin, hair, or sexual health. The collection process is easy, and we ensure your comfort during the entire appointment. 
First, we do a blood draw to get enough PRP to use for your treatments. We only take between 15 and 30 milliliters of blood, which is just enough to fill a few vials. Then we place the vials into a special machine that spins them at very high speeds. The spinning process is called centrifuging, and it separates your plasma from your blood cells. 
We discard the other blood contents and use the remaining platelet-rich plasma for your premium skin and health treatments. 
PRP Procedures
We offer four PRP procedures to improve your health and appearance. You can get PRP procedures for skin, hair loss, vaginal rejuvenation, and male sexual health improvements. 
Some patients schedule a combination of PRP procedures to address multiple concerns. Here's what you need to know about these platelet-rich plasma treatments.
PRP for Your Complexion 
If you want to improve your skin tone, texture, and radiance, PRP skin treatments are an effective option. We use PRP along with microneedling, a skin renewal treatment that stimulates collagen production. 
Microneedling creates tiny skin punctures that your body heals using brand-new collagen and elastin. Adding PRP to this treatment further rejuvenates your complexion. 
PRP promotes faster skin healing after microneedling. It also recruits beneficial cells to the treatment sites to create a healthier-looking, more radiant complexion. As your skin grows over the tiny wounds in your skin, it uses the PRP to heal more effectively. 
You can also get a PRP facelift procedure, which gives your skin a more lifted appearance. This non-surgical facelift is a popular option for patients with sagging, dull skin. PRP firms and tightens your skin by renewing your complexion and healing any imperfections. 
PRP for Hair Loss
Damaged hair follicles and hormonal problems can block hair growth, and PRP effectively addresses this problem. 
PRP injections can help reverse hair loss and create healthy hair growth again. Men and women both benefit from PRP scalp injections because of PRP's healing potential. Your platelets restore health to your scalp while promoting healthy circulation that regrows your hair. 
Combined with other hair growth treatments, PRP for hair loss can help you get your full head of hair back. Men typically need more than just PRP treatments to reverse hair loss, but women with hormonal hair loss often see amazing results with PRP injections alone. 
PRP for Sexual Rejuvenation
Men and women can both experience sexual dysfunction. For men, getting and maintaining erections is essential to a satisfying sex life. If you have concerns about sexual performance, platelet-rich plasma treatments can help. PRP helps rebuild tissues and improve blood flow in your penis, making erections easier to maintain. 
For up to 18 months after your treatment, PRP can produce desirable male sexual health results. If you need to change things up in the bedroom, PRP treatments can benefit your sexual wellness. 
PRP also improves female sexual satisfaction. With PRP treatments for vaginal rejuvenation, you will start to experience more physical arousal, less pain during sex, and improved natural lubrication. These factors all contribute to a healthy, fulfilling sex life. 
PRP procedures also improve the appearance and texture of the vaginal lips and tighten the vaginal opening. This leads to increased pleasure for both the female patient and her sexual partner. 
Advantages of PRP Procedures
Using your own blood for skin and health improvements has a lot of benefits. The main advantage of PRP is that it is completely natural — your blood is already produced and stored inside your body. 
Another benefit to getting PRP treatments is that they do not require invasive procedures or surgeries. You can simply sit back and relax as we administer the injections using your platelet-rich plasma. 
PRP appointments are convenient and do not require downtime afterward. You can go back to your regularly scheduled appointments and errands immediately after your treatments. 
PRP Treatments in Lubbock, TX
At Glo & Spa-rkle Aesthetics and MedSpa, we offer four premium PRP procedures for your comfort and well-being. From better sexual satisfaction to skin rejuvenation, PRP can do a lot of great things for your health. If you are interested in experiencing the magic of PRP for yourself, book an appointment with us in Lubbock, TX, today!