NeoSkin: A Leading Hyperpigmentation Treatment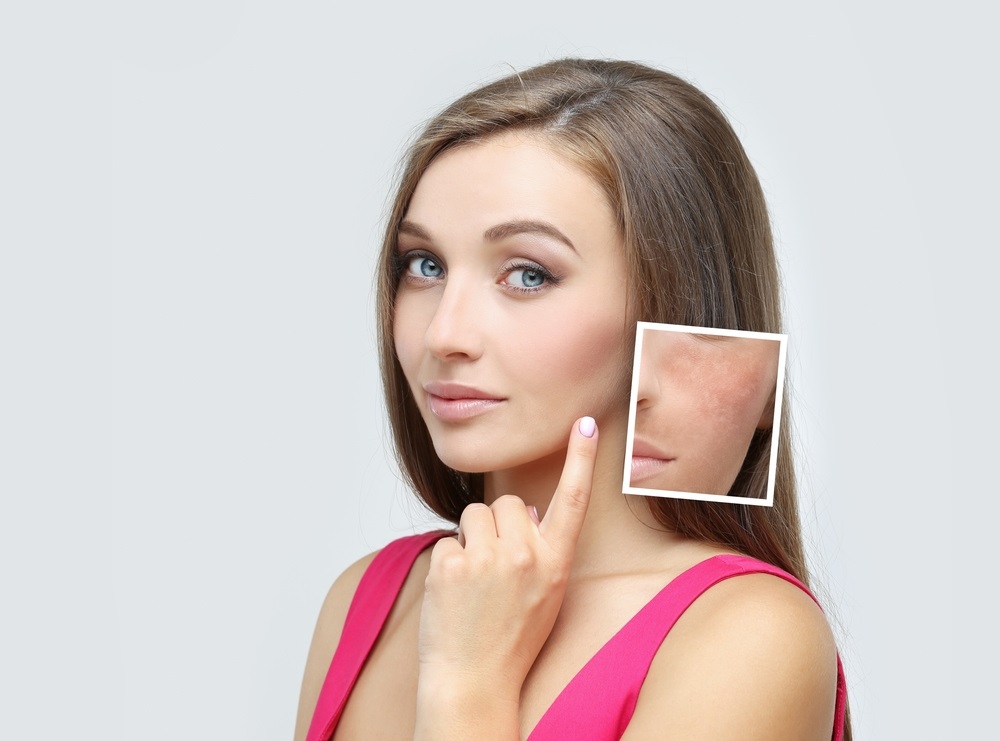 According to the Journal of Community Hospital Internal Medicine Perspectives, about 5 million people in the United States have melasma, which is a type of hyperpigmentation. Hyperpigmentation is a condition that is more prevalent in people of color, but anyone can develop it. 
At Glo & Spa-rkle Aesthetics and MedSpa, we offer NeoSkin. NeoSkin is an effective treatment of hyperpigmentation for faces. Read more about this treatment option and how it can help. 
What Is Hyperpigmentation?
Hyperpigmentation is when patches of skin become darker than the surrounding skin. It occurs when your skin produces too much melanin. It can affect people with any skin color. 
Melanin is a substance in your body that gives your skin, hair, and eyes their color. Someone who produces more melanin will have darker eyes, hair, and skin. Excess melanin can create spots or patches that look gray, brown, black, red, or pink. Some people also refer to these spots as sun spots, liver spots, or age spots. 
One common type of hyperpigmentation is melasma. Melasma causes large patches of darkened skin, usually on the face and stomach. It is a condition that women who are pregnant, take birth control pills, or have darker skin get more frequently. 
Another type of hyperpigmentation is post-inflammatory hyperpigmentation. These spots or patches of darker skin appear after an inflammatory skin condition or a skin injury. 
Overexposure to the sun can also cause hyperpigmentation. 
Hyperpigmentation can occur in small patches of skin or in larger areas, or it can even affect the entire body. 
There are several ways to improve this skin condition, but one of the most effective treatments of hyperpigmentation for faces is NeoSkin. 
What Is NeoSkin?
NeoSkin by Aerolase is a hyperpigmentation skin treatment that is non-invasive and requires no downtime. It is an option that can help with a variety of conditions in addition to hyperpigmentation, including:
Fine lines and wrinkles
Uneven skin tone
Uneven skin texture
Redness
Issues like melasma have complex causes, and NeoSkin hyperpigmentation skin treatment uses laser therapy to break down the melanin deposits while also reducing inflammation. 
During treatment, we pulse laser light across your skin to heat up the water in your dermis. This helps increase collagen production, which can smooth out skin tone and texture. We then apply a more focused light to the areas of special concern, treating the hyperpigmentation.
With more sessions, you will start seeing an overall improvement in the treatment area. 
For accelerated results, we can also combine NeoSkin with a chemical peel. While NeoSkin breaks up the epidermal and dermal pigments causing hyperpigmentation, the chemical peel speeds up cellular regeneration. 
For post-inflammatory hyperpigmentation treatment, we also offer Neo Clear. 
Benefits of NeoSkin
This treatment of hyperpigmentation for faces works for all skin types. You can even get it if you have a tan so that you do not have to delay treatments. 
NeoSkin is also a quick hyperpigmentation skin treatment. Depending on the area's size and condition, the procedure can take between 15 and 45 minutes. 
We don't need to apply gels, sprays, or any other products to your skin before we can begin treatment. Not only does this save time, but it can also be important for people with more sensitive skin. 
Preparing for NeoSkin 
For this type of hyperpigmentation treatment, you want to schedule a consultation with us. During this consultation, we will get your full medical history as well as a list of the medications you take, if any. We will assess the treatment areas to come up with the right treatment plan for your needs. 
One week before your NeoSkin appointment, stop using exfoliants and retinol creams. We also suggest avoiding blood-thinning medications like aspirin and ibuprofen. 
The NeoSkin Procedure and Recovery
We will clean your skin thoroughly before beginning the procedure to remove makeup, lotions, and moisturizers. 
The process has two parts. The first part is to apply the laser therapy evenly throughout the treatment area. In this step, we will be boosting collagen production so that your skin's natural healing process can create a smoother, more even skin tone and texture. 
After that, we will address specific areas of hyperpigmentation. We will focus the laser on those areas. 
Once we finish treatment, you can return to your daily life. 
For the best results, we recommend you use sunscreen at all times for a few days. You should also avoid exfoliants and retinol creams for about a week. 
NeoSkin Results
Because everyone's skin is different, how long it will take to start seeing results can also vary. Some people see them immediately, while others see improvements over time. For most people, results appear after three treatment sessions. To maintain the results, we will offer skincare guidance and regimens you can follow. 
We can also arrange for regular treatment sessions to help you keep your skin looking great while reducing hyperpigmentation.
Get Quality Hyperpigmentation Treatments in Texas
Hyperpigmentation is a condition that options like NeoSkin can help resolve. With a non-invasive procedure that does not require downtime, you can keep improving your skin tone and texture regularly until you get the results you want. 
At Glo & Spa-rkle Aesthetics and MedSpa in Lubbock, TX, we offer NeoSkin as well as many other cosmetic treatments to enhance your natural beauty and resolve issues that may be affecting your appearance. 
We dedicate ourselves to offering individualized treatments for each of our patients. Using the latest techniques and state-of-the-art facilities, we can help you achieve your cosmetic goals. Schedule your consultation today to speak about hyperpigmentation!