What Can You Expect with the Emsculpt NEO Body Contouring System?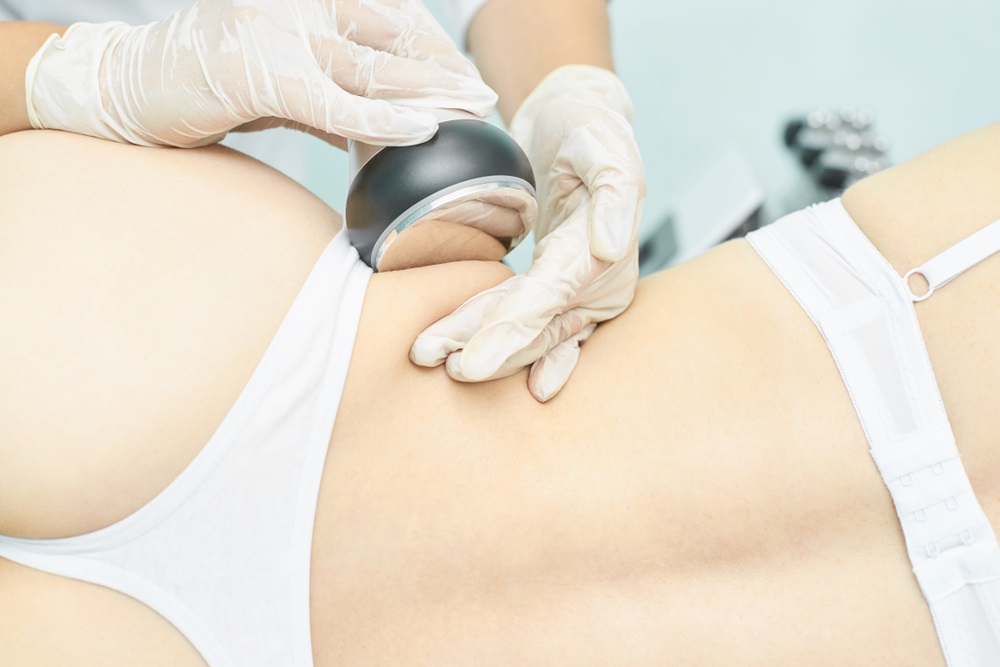 Do you find yourself struggling to get rid of stomach flab or want to tone sagging buttocks? These are common issues even for people who work out regularly and follow a healthy diet. Sometimes you need a little extra assistance when it comes to toning your problem areas. This is where a procedure like Emsculpt NEO can help!
Emsculpt NEO is a popular cosmetic procedure that aims to reduce body fat and improve overall muscle tone. Glo & Spa-rkle Aesthetics and MedSpa provides Emsculpt NEO treatment as a non-invasive body sculpting method. To learn more, continue reading this complete guide to the Emsculpt NEO body contouring system.
What Are Body Contouring Procedures?
Body contouring procedures are non-invasive cosmetic treatments that can enhance muscle tone and improve your overall figure.
These procedures use innovative technology to define muscle tone in certain problem areas around the body. For most patients, these areas include some combination of the stomach, thighs, back, buttocks, and arms.
Body sculpting treatments are outpatient procedures that allow the patient to return home and resume normal activity. This makes them a popular non-surgical alternative to things like tummy tuck surgery.
While body contouring cannot remove excess skin in the way a tummy tuck does, the enhancement of underlying muscles can produce similar results for many patients.
Emsculpt NEO: Everything You Need to Know
Emsculpt NEO is a body contouring system that uses high-intensity focused electromagnetic technology (HIFEM) to sculpt the body.
HIFEM energy simulates continuous muscle contractions, increasing definition and burning unwanted fat. This system is an update of the classic Emsculpt system. It is 63% stronger than the original system, leading to more significant results.
The Benefits of Emsculpt NEO
Body contouring procedures can provide a variety of benefits for patients. Emsculpt NEO offers the following cosmetic advantages:
Builds 25% more muscle mass
Promotes the breakdown of 30% of fat
Enhances abdominal wall separation by 19%
Can shrink waist circumference up to 6 cm
Tightens skin and improves texture
The benefits experienced with Emsculpt NEO and other body sculpting procedures can vary according to body type. A consultation with our cosmetic medicine providers will determine whether Emsculpt NEO is the best treatment to produce your desired results.
Who Is This Body Contouring System Meant for?
It is important to note that fat removal and weight loss are two different things. Emsculpt NEO is not a weight loss procedure. It will not remove excess weight in patients who are overweight. Instead, it will help promote fat burn in specific areas of the body that receive treatment.
This system is intended for patients who are within close range of their optimal body weight. These patients may struggle with a small degree of unwanted fat in certain problem areas, like the abdomen and buttocks. They will also have a lack of muscle tone in these regions.
Body contouring is not a replacement for diet and exercise. It is an enhancement option for patients who follow a healthy diet and workout routine but want to address stubborn areas of fat and poor muscle tone.
How Is Emsculpt NEO Performed?
If you are interested in having Emsculpt NEO treatment, you will need to have a consultation with us beforehand. We will assess your problem areas to determine whether this is the best procedure to meet your needs.
Once you are deemed a good candidate for Emsculpt NEO, we will discuss which areas you would like to be treated. For most patients, this will include the abdomen, thighs, back, and buttocks. Then, you will be able to schedule your first session.
During your Emsculpt NEO session, you will be asked to lie down comfortably while our provider operates the body sculpting device. Large applicators will be attached to your pre-determined treatment areas.
Once the applicators have been applied, intense radiofrequency energy will be delivered deep into the muscles. This energy simulates thousands of muscle contractions, burning fat and enhancing definition.
The entire Emsculpt session can take anywhere from 30 minutes to one hour, depending on the areas being treated. When your session is complete, you will be able to return home and resume normal activity right away. There is no recovery or downtime involved.
Emsculpt NEO Results
To see optimal results, patients need to have multiple Emsculpt NEO sessions. This usually consists of three to four sessions, spaced several weeks apart.
Once this initial round of treatment is complete, you will see the gradual development of your body contouring results. Muscles will be more defined, and there will be a decrease in body fat in the areas that received treatment. Your skin will also appear tighter and more firm, helping reduce the appearance of things like cellulite.
To maintain your Emsculpt NEO outcome, you should follow a healthy diet and get regular exercise. You can also have additional Emsculpt NEO sessions every three to six months to see continued improvement in your muscle tone.
Body Contouring at Glo & Spa-rkle Aesthetics and MedSpa
When you eat healthily and follow a strict workout routine, you may still have stubborn fat and poor muscle tone in certain areas.
If you find yourself stuck with a flabby stomach or sagging buttocks, an Emsculpt NEO treatment could be the right treatment for you. This body contouring system uses advanced technology to burn unwanted fat and enhance muscle tone, helping you sculpt the figure you desire.
Glo & Spa-rkle Aesthetics and MedSpa provides Emsculpt NEO for patients in Lubbock, TX,  and surrounding cities. Contact us online or by phone for your body sculpting consultation!