What Are the Cosmetic Benefits of a PRP Procedure?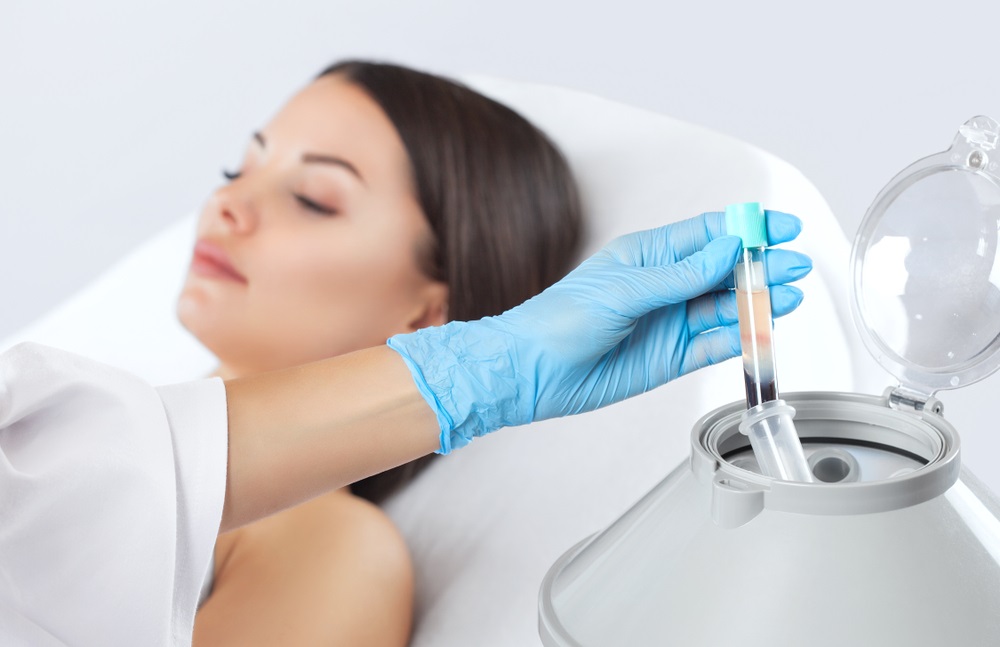 When you experience wrinkles, sun damage, and acne scarring, you can find many treatment options that produce varying results. One of the most effective ways to address these concerns and other cosmetic issues is through a PRP procedure. 
PRP procedures use platelet-rich plasma to promote cell regeneration and healing within the body. Glo & Spa-rkle Aesthetics and MedSpa offers PRP treatment to help patients in Lubbock, TX, resolve numerous aesthetic concerns. Read on to learn more about platelet-rich plasma and its various benefits.
What Is Platelet-Rich Plasma Treatment?
Platelet-rich plasma is an innovative way to treat a wide variety of concerns, from signs of aging to sexual dysfunction. Also known as PRP, platelet-rich plasma is found in abundance in the blood. In fact, the normal baseline blood platelet count is 150,000 to 450,000 platelets per microliter of blood. 
Blood plasma that contains a high concentration of platelets has been shown to produce intense healing properties and multiple growth factors. In PRP treatment, this platelet-rich plasma is extracted from the patient's own blood and then injected into specific areas of the body to treat an existing concern.
The Benefits of Using PRP for Skin Care
The most common use for platelet-rich plasma treatment is in cosmetic treatments that improve the skin. PRP therapy can be an effective way to combat age-related changes in the skin. 
With age, the natural decline in collagen and elastin in the skin leads to various issues, like wrinkles, fine lines, and sagging skin. Platelet-rich plasma can stimulate the regeneration of skin cells, helping create a more youthful complexion. 
PRP treatment can also be used to address other common aesthetic concerns. These include sun damage, acne scarring, and uneven skin tone. When injected into the skin, the plasma-rich blood creates a healing response that diminishes the appearance of these imperfections.
Other Uses for Platelet-Rich Plasma
Platelet-rich plasma treatment is used for many other concerns, some of which are cosmetic-related, while others are not. One example is hair loss. When PRP is injected into the scalp, it can encourage new hair growth in patients struggling with thinning hair.
PRP therapy can also act as a non-surgical form of vaginal rejuvenation, helping women improve the appearance of their vaginal tissue. Platelet-rich plasma injected into the vaginal tissue can have a smoothing and tightening effect, resolving loose skin and laxity in the area.
One of the lesser-known uses for platelet-rich plasma is in patients with sexual dysfunction. Men suffering from erectile dysfunction can experience longer-lasting erections after receiving PRP injections.
How Is a PRP Procedure Performed?
Many people may be unfamiliar with platelet-rich plasma treatment. Knowing what the process entails can help patients gain a better understanding of how it can provide various cosmetic benefits.
Preparing for Platelet-Rich Plasma Treatment
Before having a PRP procedure, you will meet with us for a consultation. The purpose of this appointment is to examine your skin or hair and determine whether platelet-rich plasma treatment will work for you. Once we confirm that PRP is the best course of treatment to meet your needs, we will move forward with your procedure.
The PRP Process
The first step in the PRP process is obtaining the plasma. We begin by extracting 15–30 ml of blood. The amount can vary depending on the specific concerns being treated. After drawing this small amount of blood, it is spun down in a machine called a centrifuge. This separates the platelet-rich plasma from the rest of the blood cells.
After the PRP is harvested from the whole blood, we prepare it for injection. Using ultra-fine syringes, we inject this platelet-rich plasma directly into the treatment sites. 
For patients who want to address signs of aging or other complexion issues, the PRP is injected into the skin. This is often seen in PRP facials and microneedling PRP procedures. In patients with hair loss, the PRP is injected into the skin on the scalp.
Platelet-rich plasma treatment is an outpatient procedure. After your session is complete, you will be able to return home and resume normal activity. There is no downtime or recovery involved.
Platelet-Rich Plasma Results
When you have a PRP procedure, it can take several weeks to see results begin to develop. These results will be gradual, as it takes time for new cells to generate in the skin. 
Some patients will need multiple PRP sessions to see optimal results. Most patients see the final outcome of their procedure about three months after their initial round of treatment.
Who Should Seek PRP Treatment?
Since platelet-rich plasma therapy can be used to address a variety of issues, many people can benefit from this treatment. 
PRP procedures are most often used to resolve skincare concerns, including signs of aging, like wrinkles, fine lines, age spots, and sagging skin. Patients with other cosmetic issues, like sun damage, uneven skin tone, and hair loss, can also see results from PRP therapy.
Platelet-rich plasma is also used to address certain cases of sexual dysfunction. Men with erectile dysfunction and women with decreased sensation can both experience results thanks to PRP treatment. 
Explore Platelet-Rich Plasma Treatment at Glo & Spa-rkle Aesthetics and MedSpa
When you notice signs of aging in your skin, it could be time to seek a PRP procedure. Platelet-rich plasma treatment is an innovative way to address some of the most common skin concerns, including wrinkles and fine lines. PRP treatment can also be used to address hair loss and certain types of sexual dysfunction. 
Glo & Spa-rkle Aesthetics and MedSpa is a provider of PRP treatment, working with patients throughout the Lubbock, TX, area. To schedule a consultation, visit us online or give us a call!